The final approach after our week-long tour went along the blue trail down this crack-like ravine.


Tourism
At first I thought the building had caved in, but it is the construction site of a new center of the Nature Park. A wooden path guides tourists over the swampy ground to the icebergs.
Markers
The touristic trails around Ilulissat are clearly marked and colored, some of them the size of a grave, so nobody gets lost.
Ice
Just two kilometers away from town, visitors have a nice view of the gigantic icebergs.
Iceberg

They are huge, and with the bigger part under water they get grounded on the bottom.

Disco bight

Some boats are hardly detectable here and just mentioned for size comparison.
Trail view
The panorama of the icefjord as seen from the rocky paths.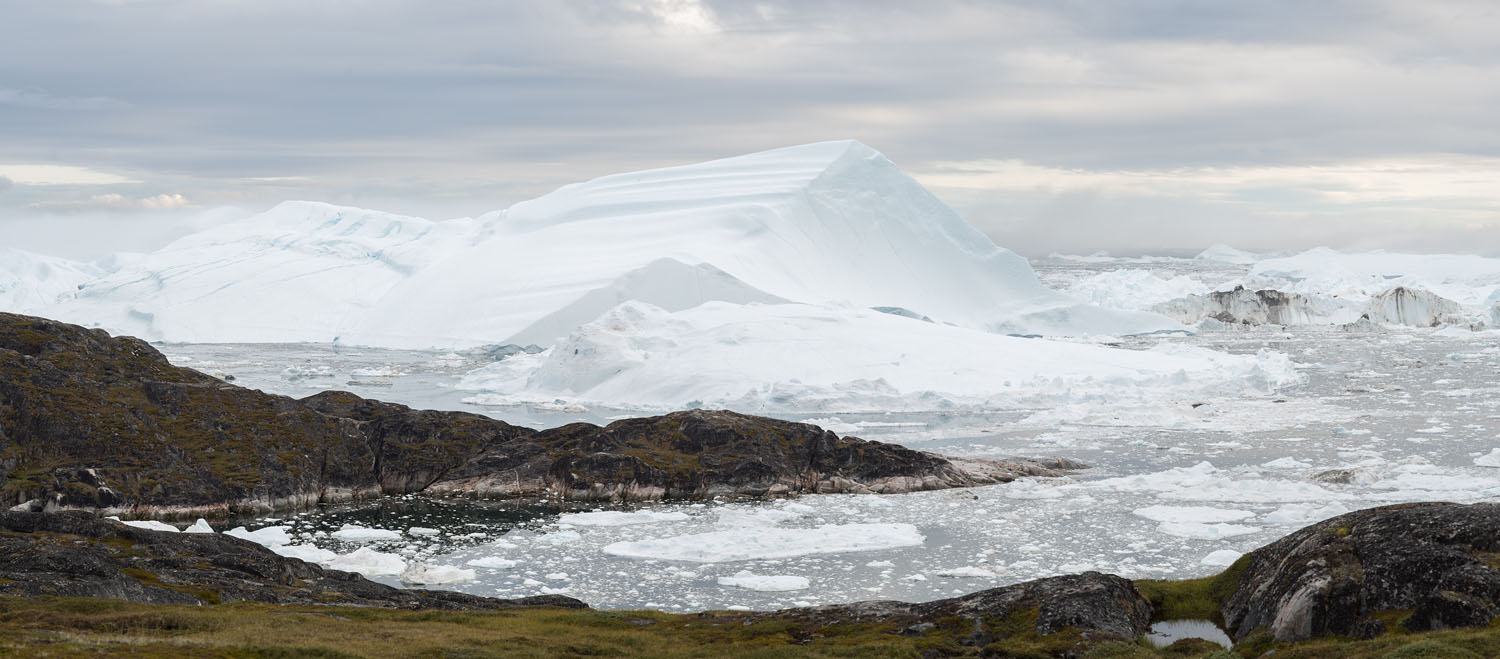 BACK