Riga
---
Buildings

Old houses in Skärnu Road. Most of the old town survived the last war.

Roads

Almost all roads in Riga's old town are paved with cobblestones, which looks rather good, but keep your high heels at home!
Wall
A few parts still remain of the walls around the city.
Art
Two samples of sculptures and artwork on facades.
Museum

An old trading house hosts the Latvian Museum of Architecture.

Future

And its modern counterpart, called Z-Towers, is an apartment-building.
National Library of Latvia
A distinctive building. Opinions may vary.
Stone Bridge

The central bridge linking the old town on the right side of the river Daugava with the other side.

Churches

Two churches, the Dome Cathedral and, further back, St James Cathedral, seen from the Stone Bridge.
Powder Tower

A mighty leftover of the city wall.

Park

The territory of the former fortifications now features a park.
Vansu Bridge
The northernmost bridge across the Daugava. Why not name it Concrete Bridge?
| | |
| --- | --- |
| | |
Riga
A panorama of the old town from Vansu Bridge.


Riga Castle
Today this old castle is the residency of Latvia's president.


St Peter's Church
A lift leads up to the viewing platform, installed during reconstruction after WWII.
| | |
| --- | --- |
| | |
Riflemen Square
With the famous Blackheads House, also reconstructed after destruction in WWII.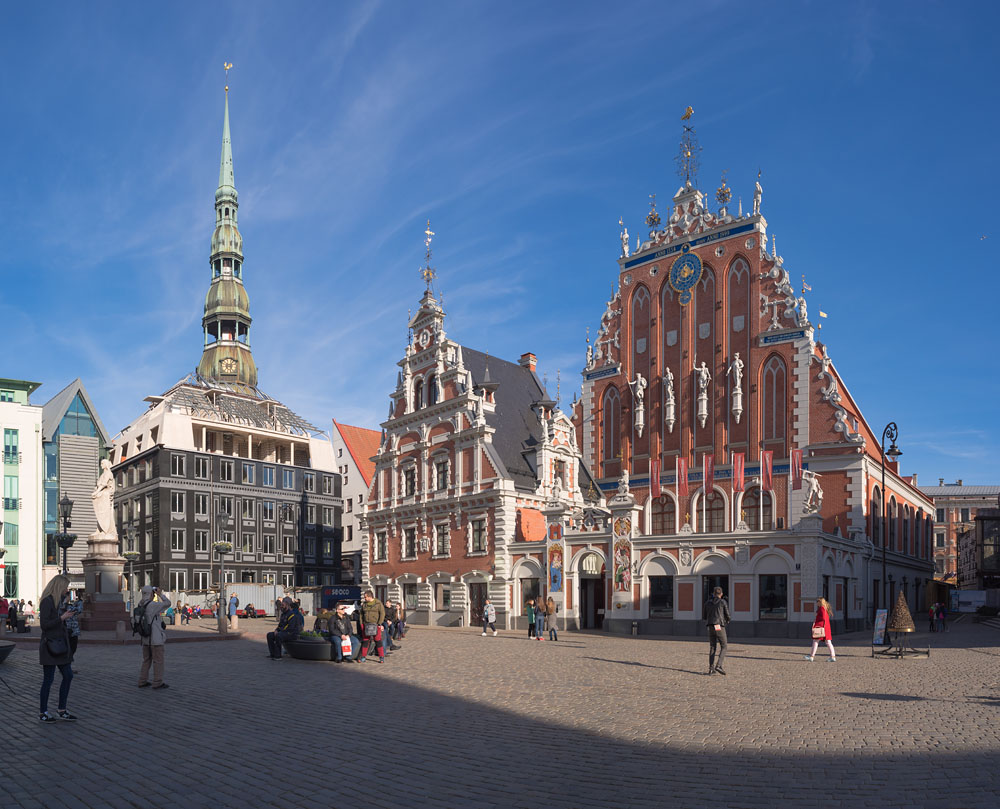 Academy of Science
This building was erected after WWII and also offers a viewing platform.
Wood

A wooden house on the peninsula of Jurmala on the Baltic Sea.

Sea

All it takes is a short train ride to the long beach on the Bay of Riga.
River

Another train takes you to the area around Sigulda and the valley of the river Gauja.

Cave

On the banks of Gauja are some small caves, formed by springs flowing off of the sandstone rock.
Castle

The hills over the valley were the perfect places for setting up castles, this one being Castle Treiden (Turaida).

Inside tower

A look up at the ceiling of the castle's big tower with its chandelier.
Valley

A view across the Gauja valley and Castle Treiden from the Castle of Sigulda.

Train

A local train at Sigulda Train Station waiting for the trip back to Riga.
Market
The market was built using two Zeppelin hangars left over from the German Army after WWI. Out of two hangars, five market halls were built.
Panorama
The old town from the Academy of Science, with the Daugava and the three bridges, made from steel, stone, and concrete. The market halls are in the middle.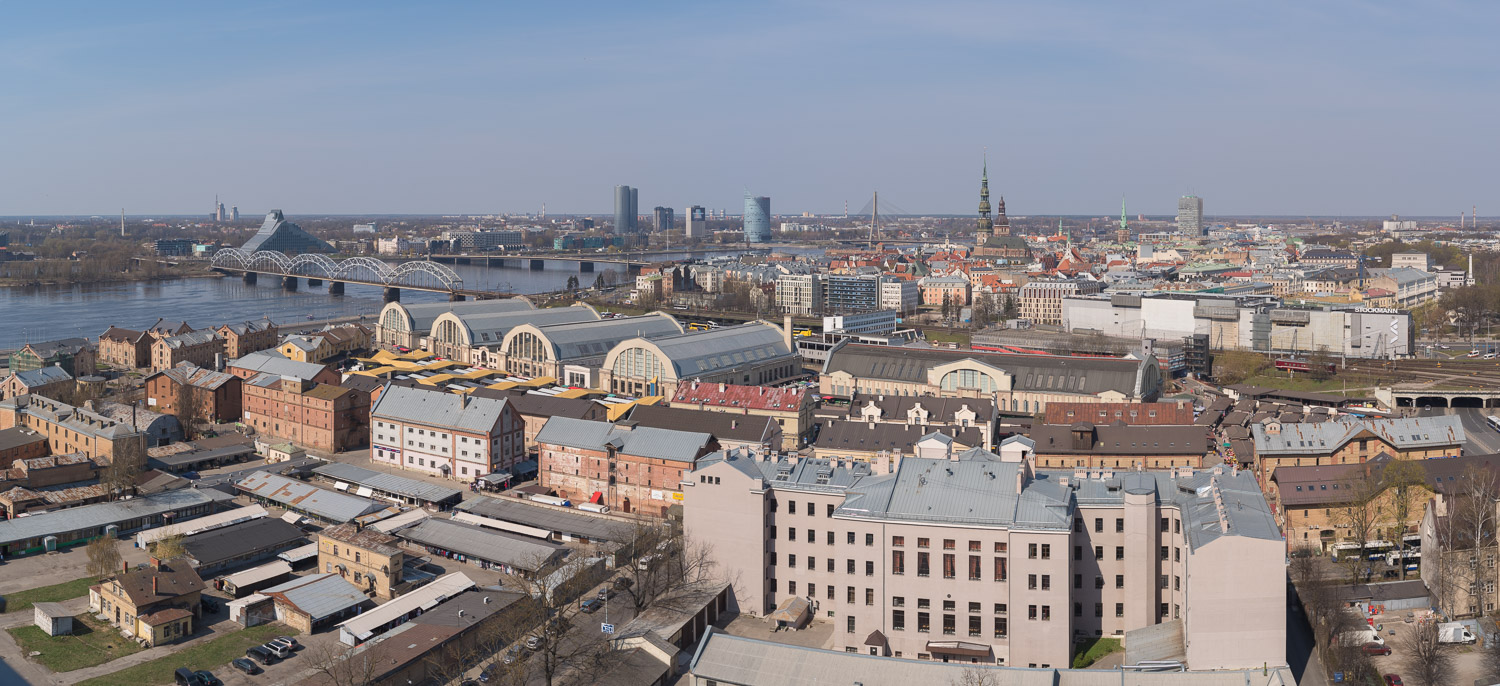 BACK